Products >
Solarig™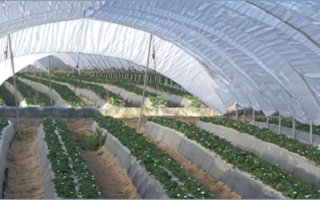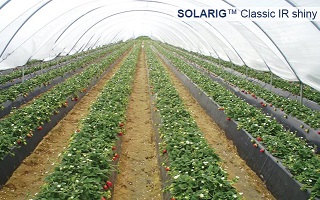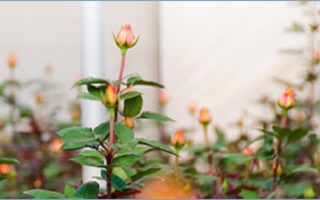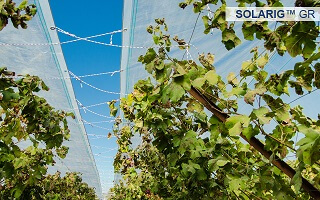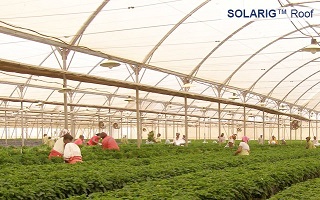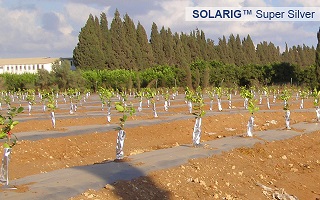 The Solarig™ series was developed through years of research as a woven polyethylene cloth especially suited to controlled horticulture. Solarig films are up to 15 times stronger than regular polyethylene sheet covers and more resistant in tough weather conditions (winds, hail, etc). Available with anti-insect netting and anti-drip additive to prevent condensation droplets from falling on the plants. Customized dimensions and accessories available.
Solarig™ Classic
General cover for tunnels and greenhouses, tunnel side-walls, curtains and skirts.
Classic IRC
Special tunnel/greenhouse covers with improved resistance to chemicals like sulphur and chlorine.
Classic IR Shiny
Developed especially for berries. Unique diffused light.
Solarig™ Top BC
Premier greenhouse covering specialized for bi-color roses.
Solarig™ GR
Covers for vineyards and soft fruits. Adjusting the covering period allows for early or late harvest.
Solarig™ Roof
Super-durable, the only greenhouse cover with a five-year warranty
Solarig™ Super Silver
Reflective ground cover for orchards and plantations. Optimizes the use of water and fertilizer. Reduces weed growth and saline build-up in the soil. Creates an environment of "distilled water" which enhances oxygen uptake.
More information on the complete line of Solarig™ products is available at www.pic-plast.com.